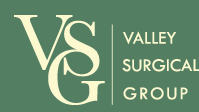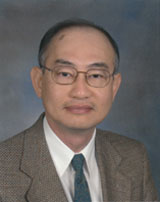 Chau Dang,
MD, F.A.C.S.
Chau Dang, MD, F.A.C.S.

Dr. Chau V Dang has been providing surgical care for over 30 years. He grew up in Vietnam. He came to the United States for his undergraduate education and graduated Phi Beta Kappa from UC Berkeley. He did his medical and surgical training at Yale University School of Medicine, subsequent to which he was on the teaching staff at Fresno Valley Medical Center, Fresno, CA and Highland General Hospital, Oakland, CA, for nine years before relocating to the Tri Valley area in 1989. He has written and presented numerous publications on medical and surgical topics. He is board certified by the American Board of Surgery. He is a member of the American College of Surgeons, Alameda Contra Costa Medical Association, California Medical Association, and Society of Laparo-Endoscopic Surgeons.

He was voted Best Staff Teacher of the Year for multiple years while he was in the teaching program at Valley Medical Center in Fresno and Highland General Hospital in Oakland. He won a commendation by the Alameda County Board of Supervisors in 1989. He has held various leadership positions at both Highland Hospital and ValleyCare, such as Chief of Surgery at ValleyCare Medical Center.

Dr. Dang specializes in General Surgery, Surgical Oncology and Laparoscopic Surgery. He has earned a reputation for being a patients' advocate. He believes in patients making truly informed choices, and strives to have patients and their families fully understand the problem at hand. He looks forward to having the privilege of caring for the patients that are referred to him.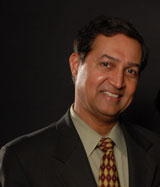 Raman Nambisan,
MD, F.A.C.S.
Raman Nambisan, MD, F.A.C.S.

Dr. Nambisan has been practicing General Surgery and Surgical Oncology in the Tri Valley area for over 20 years.

He was born in India and got his medical degree from there. He received his surgical training at various hospitals in the United Kingdom and is a Fellow of the Royal College of Surgeons (Edinburgh). He completed a surgical residency program in the United States. He is board certified by the American Board of Surgery, has a Fellowship in Surgical Oncology, and has extensive experience in Laparoscopic and Minimally Invasive Surgery. He belongs to the Society of American Gastro Intestinal and Endoscopic Surgeons (SAGES.) He has written and presented numerous papers on various surgical oncology procedures. He was a member of the teaching faculty at Roswell Park Memorial Institute, New York, and Assistant Professor of Surgery at UC Davis- East Bay Surgical Program before entering private practice. He has held various leadership positions including Chairman of the Cancer Committee, Chief of Staff, and Chairman of the Credentials Committee at ValleyCare Medical Center. He was the winner of the Cancer Liaison Physician Outstanding Performance Award for 2009, given by the American College of Surgeons.

Dr. Nambisan's areas of expertise include conditions of the Thyroid and Parathyroid, Head and Neck tumors, Melanomas and other Skin cancers, Breast and Soft Tissue tumors and Gastro-Intestinal malignancies including Pancreatic and Biliary cancers. He has extensive experience performing Laparoscopic Gastro-Intenstinal, Gall Bladder and Hernia surgeries.

Dr. Nambisan believes in educating patients about their condition and their options, so that they may actively participate in making decisions on their health choices.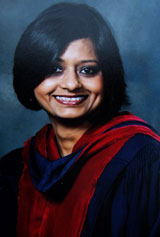 Rakhee Shah,
MD, F.A.C.S.
Rakhee Shah, MD, F.A.C.S.

Dr. Shah has been actively serving the trivalley area since 2006 when she joined Valley Surgical Group. After attending medical school from Gujarat University, India, she joined the General Surgery program and then pursued further training in Surgical Oncology. She was the first woman surgeon to receive a formal degree in Surgical Oncology in India in 1997. She gained extensive experience in managing cancers of many types. She continued her training at the Vrije University in Amsterdam, the Netherlands, where she worked in the department of Head and Neck Oncology and Surgical Oncology. Upon moving to the United States she did an internship in General Surgery in 2000 at Illinois Masonic Medical Center and completed her General Surgery residency at University of Missouri, Kansas City. She received honors, and the distinction of attaining the highest Absite score during her residency. She then went on to obtain further training in Minimally Invasive Surgery with First Surgical Consultants at Alta Bates-Summit hospital in Oakland, California. She achieved a well-rounded training in Laparoscopy and performed major complex surgeries in the areas of Bariatric Surgery, open Oncologic Surgeries and General Surgery.

Dr. Shah received her Board certification in 2005. She is an active member of the American College of Surgeons, American Society of Breast Surgeons, SAGES, Society of Surgical Oncology and East Bay Surgical Society.

Dr. Shah feels a genuine interest in a patient's well being in its entirety, and does not believe in practicing "one size fits all medicine." She enjoys working closely with patients and their families and always places her patients at the center of the decision making process. She actively collaborates with Primary Care physicians and other consultants involved in patient care to achieve the best results for her patients. Her major interests are Surgical Oncology, Breast Surgery, Laparoscopy and all aspects of General Surgery. She specializes in Single Incision Laparoscopic Surgery- a further advance in Laparoscopic Surgery.

Dr. Shah is an active member of the community and is committed to providing compassionate and competent care in the trivalley area.